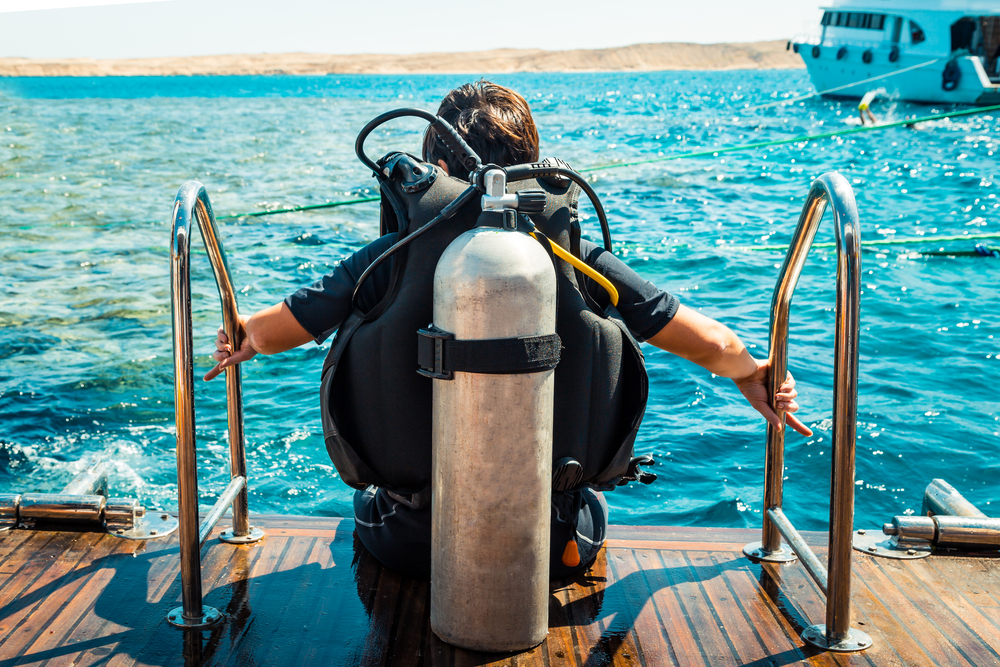 When you first start getting into scuba diving, you may be wondering whether you need to purchase your own equipment or if you should just rent scuba gear as required. The answer to this question will depend on a variety of factors such as; how frequently do you plan on diving?
Benefits of Renting Scuba Gear
Scuba equipment can be pricey, so it may not be cost-effective to buy your own equipment if you're uncertain how often you'll be diving.
Be familiar with your equipment. Whenever possible, rent your equipment from a reputable dive center and try it out before your trip. A store with an onsite swimming pool provides the convenience that allows you to make sure the equipment fits, works properly and ensures your comfortable with it before the upcoming adventure.
Another important benefit of renting scuba gear from a reputable dive center is that you don't need to handle any of the maintenance or repairs yourself. When you rent gear, you should expect that the dive center has done everything necessary to keep the equipment in proper working condition, providing and added sense of comfort and safety while underwater.
Benefits of Buying Scuba Gear
If you intend to scuba dive frequently, you'll be better off owning your own equipment. And the more often you use your scuba equipment, the more money you can save on rentals over time.
When you own your scuba gear, you're assured it will fit perfectly, presuming you don't gain or lose a significant amount of weight in the near future, and properly fitting equipment helps to insure your safety and comfort while diving. You'll save time getting ready for your dives as well, as you won't need to waste time trying on someone else's rental equipment to find the best fit.
Once more, having your own gear increases the likelihood that you'll dive more often, as you'll have minimized the hassle of setting up unfamiliar gear for your dive. If you are genuinely passionate about scuba diving, purchasing your own gear is your best option.
Buy or Rent Scuba Equipment at A-1
Here at A-1 Scuba & Travel, we are the largest and longest established full-service dive center in Denver. We have a wide range of scuba equipment available for purchase and rental. Additionally, we offer a full range of beginner through instructor level diving courses.
Spaces are limited in our scuba classes and they tend to fill up quickly, so don't delay in getting yourself signed up. Contact us today to learn more about our scuba lessons and to register for our next class. Come join us. The incredible world of inner-space is ready for you.
Feature image: Irina Klyuchnikova/Shutterstock