Air Travel After Diving
What are the guidelines for flying after diving?
GUIDELINES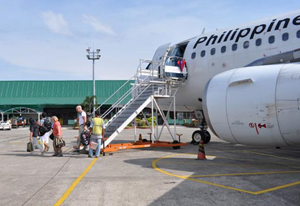 According to the guidelines developed at DAN's Flying After Diving Workshop, which apply to air dives followed by flights at cabin altitudes of 2,000 to 8,000 feet for divers who do not have symptoms of decompression sickness (DCS), the recommended preflight surface intervals are:
A minimum of 12 hours for a single no-decompression dive.
For multiple dives per day or multiple days of diving, a minimum preflight surface interval of 18 hours is suggested.
For dives requiring decompression stops, there is little evidence on which to base a recommendation; a preflight surface interval substantially longer than 18 hours appears prudent.
For a greater margin of safety, longer surface intervals are recommended.
If you have any questions about planning your travels around your diving, call the DAN Medical Information Line at 919-684-2948.