Scuba Certification in Denver
Learn To Scuba Dive In 2 Easy Steps!
Since 1959 we've introduced thousands of people to the wonders of the underwater world. When you learn to scuba dive, it is lots of fun and the perfect activity for the adventuresome. For many, it's "changed their lives forever!"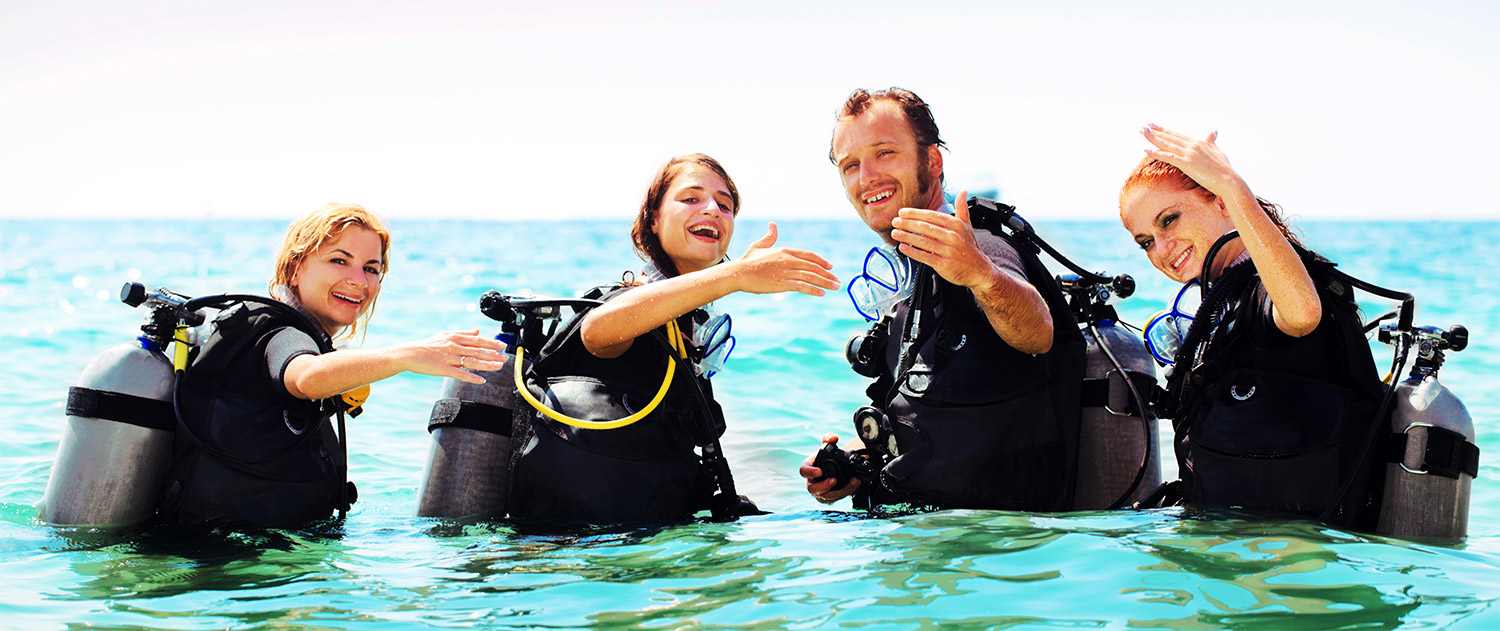 During your course, you'll learn important diving principals, the necessary skills to dive safely and apply these skills in an open water environment.  The following information will explain our two-step process in more detail.
Prerequisites
---
Learn to Scuba Dive: Step 1 – Pool Dives/Online Study/Review
During this portion of your training, you'll download your online reading material and enroll in one of our programs. You have five packages from which to choose. In addition to the packages below, we also offer private lessons. Please call us at 303-789-2450 for more information.
---
Learn to Scuba Dive: Step 2 – Open Water Dives
This is where you'll apply the various skills you learned in our swimming pool in an open water environment.  And get this…..you can complete your first two Open Water dives at the Denver Downtown Aquarium! Becoming an Open Water Diver requires that you complete four open water dives on two separate days. We have several options from which to choose, including the Denver Downtown Aquarium!
---
---
In addition to the five options above we also have the following available to you:
On an A-1 Group Trip: Come join us on one of our many tropical diving vacations where you'll enjoy the warm water, great visibility, and of course, the company of others having fun – like you!
Referral Form: This applies when you plan to complete your open water dives through another diving facility.  Simply present the receiving open water instructor with the SSI Referral Form (provided by your A-1 professional) which shows proof of having completed your required pool skills and passed the final exam. When necessary, you'll also need to provide them with a copy of your signed medical form stating you are medically fit to dive.