Adaptive Scuba in Denver
Diving Services For Those With Disabilities
For over 40 years A-1 Scuba and Travel Aquatics Center has been dedicated to sharing the joy, excitement and freedom diving has to offer to people with disabilities.  We've discovered that water truly is "the Great Equalizer!"  The following represent our various adaptive programs and services.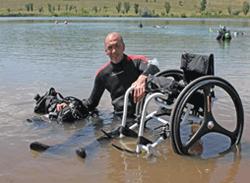 Adaptive Try Scuba Diving Experience
For over 40 years, A-1 Scuba & Travel Aquatics Center has partnered with Craig Hospital to offer FREE try scuba experiences specifically for the disabled. Our instructors have received specialized training from the Handicapped Scuba Association and experienced in helping people with disabilities (Spinal Cord Injury, Cerebral Palsy, Traumatic Brain Injury, Multiple Sclerosis, Spina Bifida, Amputations, etc) discover the freedon and wonders of the underwater world.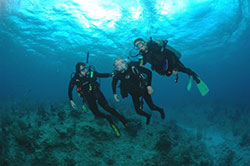 HSA Dive Buddy
This three-day program is filled with fun, challenges and loaded with information. The Handicapped Scuba Association Dive Buddy course is for Open Water Scuba Divers, or above, who wish to know and understand more about physical disabilities and how they relate to scuba diving.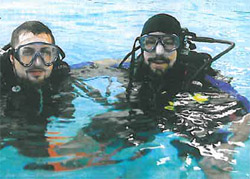 HSA Scuba Instructor
Are you looking for something extraordinary? To do something others only dream of? To help people transform their lives? If so, our HSA Instructor Training Course is the perfect choice for you!