A-1 Events & Announcements
Now carrying stand up paddle boards!
Stand Up Paddle Boarding (SUP) is one of the fastest growing water sports in the world! Paddle boarding is a great way to exercise while enjoying the outdoors and is fun and easy for the whole family.  These high quality inflatable paddle board packages come with almost everything you need to hit the water today!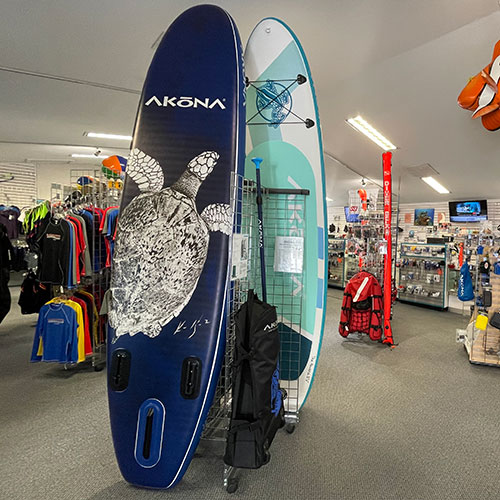 Diving Equipment Care & Maintenance Clinic
-Hints and suggestions on how to care for and extend the life of your equipment

-Simple, quick and easy maintenance tips and field repairs

-Learn the value and use of a "save-a-dive-kit"
-Next Clinic Dates:  Dec 16th

-Time: 8:30 – 10:am 
For registration please call us at 303-789-2450 
A $25 deposit to hold your spot, refunded when you arrive for class.
Rental Services
A-1 Rental Equipment is serviced EACH & EVERY time it is returned, unlike most facilities that service their rental gear every 3 to 6 months. Performance of each piece is analyzed and any needed maintenance, no matter how minor, is performed and logged before we rent it out again.
We also give you tips and help you set up your rental gear. When you pick up your rental equipment, one of our professional staff will take the time to install the equipment on a scuba tank and review the care and use of your rental gear.
Best of all, we're reasonably priced! We offer package pricing for multiple items, such as a BCD, Regulator and computer package.
Beginner Scuba Diving
We're proud to host the best scuba diving lessons Denver has to offer. Whether you're interested in scuba diving for beginners or Denver scuba certification, we can tailor the experience to your comfort level. We use a two-step process to make sure every one of our clients gets all the training and information they need to succeed.
In the first step, we give you information to study independently. You'll learn all the basics using the MydiveSSI app and taking classes in our nationally ranked facility to get the hang of skills, like controlling buoyancy and doing buddy dives. Moving on to step two means testing what you've learned with open water dives. You can even complete your first two open water dives at the Denver Downtown Aquarium!
Travel Services
Who isn't up for a cool trip to an exotic location with a group of like-minded fellow divers? From St. Lucia to Cozumel to the Solomon Islands, the opportunities are endless at A-1 Scuba & Travel Aquatics Center. Each trip is led by an experienced diving professional.
Led by a Master Diver Trainer, who is a certified first aid and CPR Instructor and DAN Diving Emergency Management Provider. It's an adventure you will not want to miss! We minimize the details and maximize the fun.
View our upcoming Instructor Escorted Group Trips.