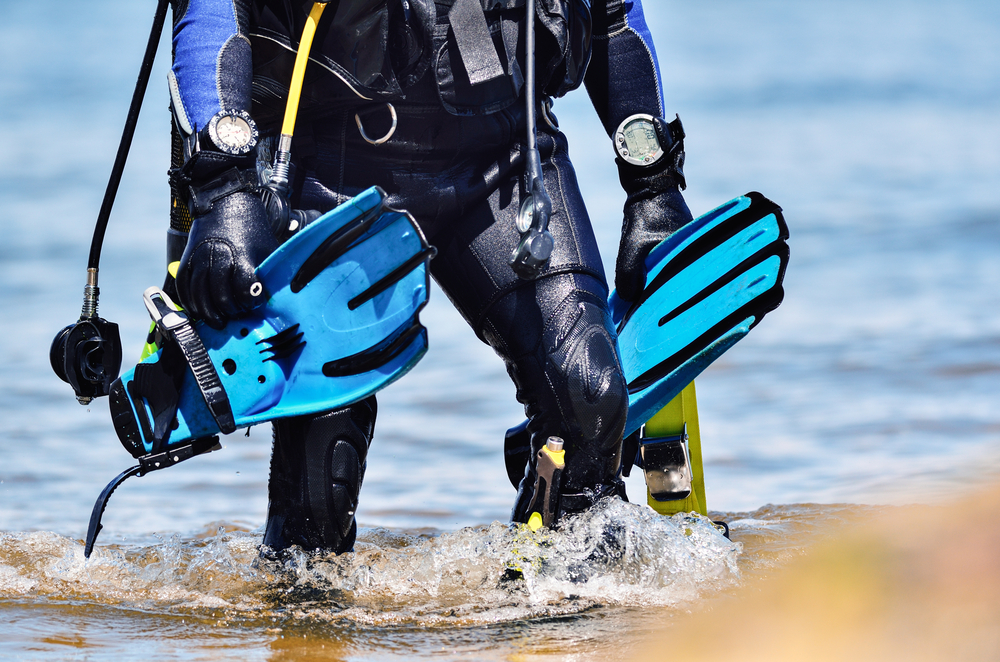 Summertime is upon us. The water is warmer, the fish are plentiful, and there is no better time of year for scuba diving. Read on for our guide to everything you need to make the most of summer dives.
Short-Sleeved Dive Skin
Just because the water is warmer than usual doesn't mean that you don't still need extra protection, especially when diving deep. Not only will this O'Neill Thermo X top keep your torso warm, but it will also protect your skin from the blazing sun as well as help prevent chafing from your tank straps.
Adequate Lighting
The sun sets later during the summer, so you can dive well into the evening hours without needing a light. If you wish to stay under even later, this 1,200-lumen lamp from Light & Motion is an excellent choice. In addition to the bright, white light, it also provides red light at 300 lumens, creating less disruption to aquatic creatures while you're exploring.
Action Camera
The GoPro HERO6 is the latest incarnation in the brand's lineup of action cameras, and it is the best one yet. This versatile camera provides exceptional stability control for clear, sharp images and video. Don't forget a waterproof case for it! This housing case will get you down as far as 60 meters without springing a leak.
Water Shoes
As much as you'd like to, you won't be spending all of your time underwater; you'll have a fair bit of time on the boat as well. These water shoes are great for on-deck, on-the-beach and on-the-shore treks. They are quick-drying and will protect your feet from rocks, bits of reef and other hazards in the sand, while also preventing you from slipping as the boat rocks. These are available in both men's and women's sizes.
Certification Classes
If you don't already have your scuba certification, now is the time to get one. If you're like many people, you want to get away for a vacation in the summer, and a dive trip is a perfect way to have fun and get certified, all at the same time! Book your trip now, as spots fill up fast.
If you would rather get your certification before you go, A-1 Scuba offers scuba diving lessons in Denver. Once you're certified, you can get all of your summer scuba gear, including the products listed above, at our scuba shop in Denver. Stop by and see us today to learn more about our scuba diving lessons and summer gear specials.
Featured image: Anatoli Styf/Shutterstock