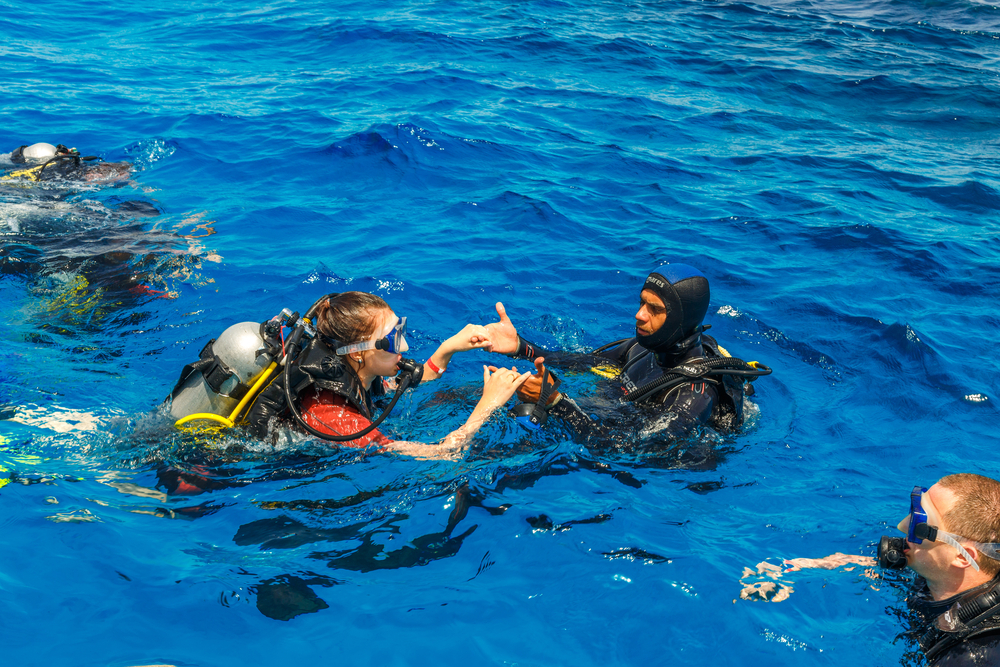 Getting certified is the first step to becoming a seasoned scuba diver, as you'll need to be certified to participate in most dive tours and group dives. Here at A-1 Scuba, we follow the guidelines set out by Scuba Schools International (SSI). Here's what you need to know about the program and how it all works.
Academic Component
The first portion of the SSI training method is the academic, or textbook, component. You can complete this portion of the class online at your own pace. Once you feel that you have mastered the background information necessary to be a successful diver, you are ready to move on to the next step.
Pool Diving Component
The first time you get into the water, it will be in a swimming pool. Diving in open water is far more challenging, as you have waves and currents to battle. Pool diving, on the other hand, makes it much easier for you to get familiar with all of your scuba equipment. Throughout this portion of the training course, your instructor will help you learn how to use your wetsuit, regulator, weight belt and other scuba accessories. You'll also learn how to manage your oxygen effectively so that you don't burn through it too quickly.
Open Water Diving Component
After mastering the basics, you are ready for your first open water dive. You'll need to complete at least four dives to qualify for SSI certification. In these dives, you'll refine the skills you learned in the previous phase while also learning how to handle ever-changing water conditions. This is the most challenging aspect of certification.
Take Your Knowledge Further
SSI also offers a variety of specialty courses to help you expand your repertoire after mastering the scuba diving beginner basics. These include things like night diving, deep diving, rescue diving and more. As you earn more specialties and complete more open water dives, you can level up your certification, denoting your enhanced skills.
Start Your Scuba Diving Lessons in Denver Today
Here at A-1 Scuba, we are the premier scuba shop in Denver. We would love to help you achieve your scuba certification through our scuba diving training program. We invite you to reach out to us today for more information about our program and how it works. Our associates are more than happy to answer any questions you may have about scuba diving lessons, dive equipment, great spots to dive and more. Stop by to learn more and to sign up for your first scuba diving lesson with us.
Featured image: Lyudvig Aristarhovich/Shutterstock