Swimming Lessons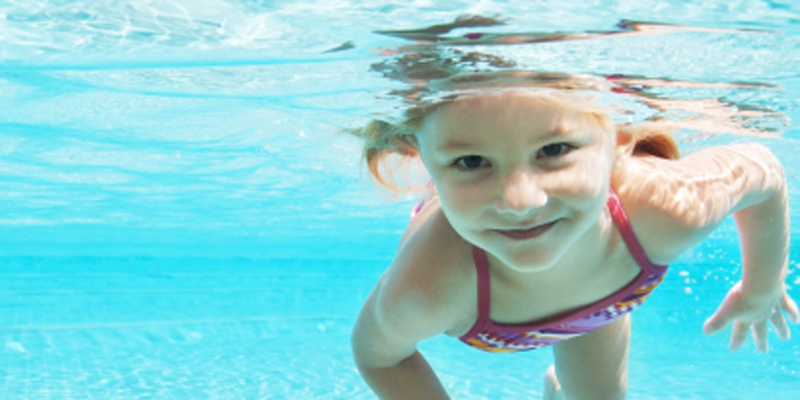 We offer swimming lessons for all ages. Our Swim School is a made up of very talented and energetic professionals, dedicated to you or your child's interest in swimming. We offer an instructional system proven to work for all ages and abilities and teach infants through adults. You will be sure to have an amazing experience in our pool and state-of-the-art facility!

REGISTER FOR SWIM LESSONSVIEW OUR CALENDAR OF CLASSES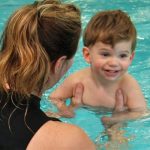 Each of our swimming lesson programs use fun and creative learning methods to develop confidence and comfort in the water. You will learn to swim and you will learn water safety and drowning prevention. Each level has core competency skills which are documented. This helps you evaluate progress and celebrate success.
Small Class Sizes: Each group lesson has a maximum of four students to 1 instructor. Star Babies has a maximum ratio of 5 sets of parent/child to 1 instructor.
Class Times
Swimming lessons are conducted
Monday – Friday between 3:30 and 6:00 pm
*Times vary based on swimming level and space availability.
Classes
Star Babies 6 months – 18 months
Star Tots 18 months – 36 months
Swim School for students ages 3 – 12
Stroke School for more advanced swimmers
Beginning Swim School for Adults
DETAILED CLASS DESCRIPTIONS VIEW OUR CALENDAR OF CLASSES
Our Pool and Facility Highlights
Dual ultraviolet sanitation system. This eliminates the need for high chlorine and provides excellent resistance to micro organisms.
Custom built dual filtration system. This provides increased clarity and water purity.
Underwater sounds system. This is great for swimmers and triathletes.
Gullman Lift. This provides easy entry/exit for people with disabilities.
Dedicated ADA approved bathroom.
Private locker rooms.
Pool Balcony. Spectators can choose to watch from above on our pool balcony.
Free Wifi for parents.
FAST lane by Endless Pools. We offer training for triathlons with our adjustable Endless Pool System.
Convenient Location. Teaching swim lessons in the Denver Metro Area (Belleview Avenue near Santa Fe)
REGISTER FOR SWIM LESSONS VIEW OUR CALENDAR OF CLASSES
Meet Our Swim Instructors
---
TESTIMONIALS: READ WHAT OTHERS ARE SAYING
Hello A-1,
I am 53 years old and until recently never learned to swim.  I have been terrified of water my entire life. My husband has always wanted to white water raft.  So, for his 60th birthday I wanted to get him a white water rafting trip.  Knowing that I would be terrified on the trip and knowing that my husband, who has witnessed my fear of water first hand, would not enjoy the trip because he would be worried about me, I decided to learn to swim.
I reached out to A1 Scuba and Travel.  I explained the situation and told them that I had 10 weeks to overcome my fear and learn to swim so I could surprise my husband.  My goal was to overcome my fear of water and learn to swim enough that I would be comfortable getting into that boat and my husband could enjoy the trip without having to worry about me.
I didn't think it was possible, but then I met Mitzi!  She was incredible.  She went through my tears of fear when I initially got into the pool, then again when she had me dangling in the 12 foot end of the pool, as I was clutching to the side for dear life. Mitzi's patience, understanding and incredible skill got me through it.  I can honestly say, because of Mitzi's incredible instruction, I was able to overcome my fear of water and learn how to swim.
My husband and I went on that white water rafting trip and we had a blast.  No fear, just fun!  Thanks to Mitzi, this has opened a whole new avenue for me and my husband to explore.  We are planning on going on more white water rafting trips.  We also joined the local recreation center so we can enjoy going swimming together for the first time in our 32 years together.
Thank you Mitzi and thank you A1 Scuba and Travel.
Rae (swimmer)