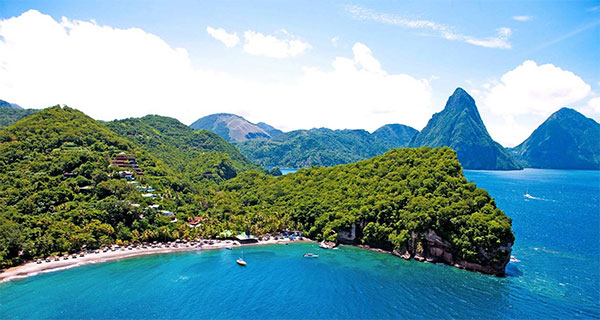 St. Lucia (Dates TBD in April)
Dates TBD in April:
St. Lucia Anse Chastanet Resort
Anse Chastanet, one of the Caribbean's most picturesque and romantic resorts. It's hard to imagine anywhere more lush than the southwest coast of St. Lucia. In this wild green land, there are mysterious jungles, steamy volcanoes, secret waterfalls, thick palm forest and most dramatic of all, two spectacular half mile peaks that shoot straight up from the sea known as the Twin Pitons.
Anse Chastanet Resort's architecture, landscape and ambiance compliment the island tones with spacious wood beamed accommodations that would make even Mother Nature proud.
Dive dramatic walls beneath the majestic Piton Mountains in waters abundant with corals, sponges and reef fish with unparallel beauty. The dives right off the beach are even so spectacular they will have you believing you must be miles off shore.
This trip is waiting to be finalized and details will be added soon.
EMAIL US TO BE ADDED TO THE INTEREST LIST
Share This Story, Choose Your Platform!