Cruise Vacations by A-1 Scuba
Looking for a Cruise?
Cruise vacations are easy to plan when you work with our cruise experts at A-1 Scuba and Travel Center.
Every Cruise experience is different so our cruise experts can help guide you to plan the perfect cruising experience! Cruise ships vary greatly in size from small and intimate to incredibly large floating cities. Cruise atmosphere can be casual or formal. We'll help yor find the perfect cruise that meets your every need!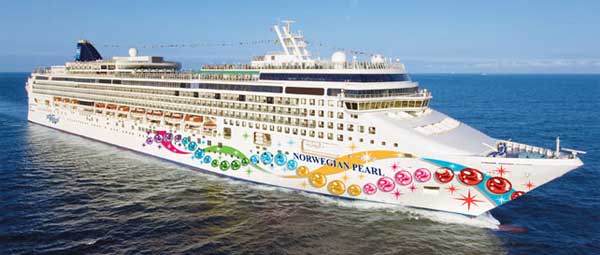 REASONS TO CRUISE
Cruising is a great way to meet people
Cruising is Romantic – great honeymoon idea
Cruise to Exotic Locations
Ships are Floating Cities – no time to get bored; lots of activities & shopping
Great Variety of Onboard Activities & Entertainment – something for everyone
Cruise Ships come in all shapes & sizes – river & barge cruising to mega ships
Cruise Ships are Family Friendly – great for family reunions
See Multiple Destinations & Unpack Only Once
Offers Great Value
Call one of our knowledgeable Travel Agents at 303-789-2450 or 800-783-SCUBA for a custom cruise package to any destination.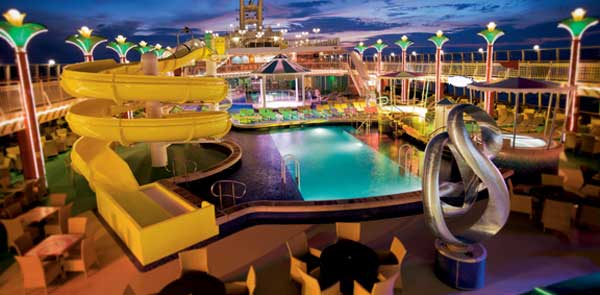 Best Times to Cruise
ALASKA
High Season: June-August
Temperatures are at their warmest (high 50's-70′) plus the further into the summer the better the chance to see wildlife on excursions.
Demand is strong so need to book months in advance.
Low Season – May and September
Smaller crowds and cheaper prices. Weather is cooler(high 50's-60's).
AUSTRALIA
High Season: Late November to March
Summer in Australia so temperate conditions in ports of call. It is also Typhoon season so some ports may be missed. Aussies are also vacating during this time so crowded.
Low Season: May-September
Less crowded and better prices.
BERMUDA
High Season: Late November to March
Water temperatures are ideal for water sports. Wide selection of cruise ships.
Low Season: April-May; September-October
October is the rainiest month. Hurricane season is between August and October. May is the best time to travel for low season.
CARIBBEAN
High Season: Late June-August; Christmas and New Year's Weeks; February-mid-April
School holidays are a great time to sail with kids- children's programs are in full swing. Ships are at full capacity so need to book early.
Low Season: Late April-May: September – early January (excluding Holiday weeks)
Smaller crowds and better prices. Hurricane Season(June-November) can pose a threat.
HAWAII
High Season: Late December-April
The winter months are the most popular times to visit Hawaii but is not necessarily the best time weather wise. Rainiest weather is between December and March. Summer is also popular time to cruise Hawaii because it is family season.
Low/Shoulder Season: May-June; September-mid-December
Great weather and less crowded ships on late-spring sailings. September has hot, humid weather. Window between Thanksgiving and Christmas vacation offer good deals.
MEDITERRANEAN
High Season: May – September
Nice cultural mix of passengers and plenty of onboard, kid-friendly activities. September is an increasingly popular time to cruise because you avoid school kids and still enjoy warm temperatures.
Low Season: October-April
More competitive fares and fewer crowds in port. Weather is often mild.
MEXICAN RIVIERA
High Season: Holiday Weeks; February-mid-April
Weather is dry, with temperatures in the 70's-80's. February and March are prime whale-watching months.
Low/Shoulder Season: Early January and May; October-November
More adult oriented atmosphere. Weather can be unpredictable, ranging from hot and humid to chilly.
NORTHERN EUROPE
High Season: June-August
Temperatures are balmy, and skies are sunny.
Low Season: May and September
Kids are in school, ports are less frenetic, and weather can be lovely
TAHITI/SOUTH PACIFIC
High Season: May-October
High season occurs during the winter months. Weather is more favorable, rains less frequently.
Low Season: November-April
South Pacific's summer and wettest time of the year. March and April tend to get less rain.
Plan Your Dream Cruise!
Our A-1 travel experts await your call.