Scuba Rental Equipment
Here's What We Rent
Our Scuba Rental Equipment is State-Of-The-Art!
This list includes SOME of the items we rent but not all. It is always being upgraded as new styles become available. We rent brand name gear.
---
Regulator: Alpha 9 Sport DVT

The Alpha 9 Sport is the top-performing regulator in its class. Designed to perform to the U.S. Navy's Class A standards at 198 feet.
All of our regulator systems include a ScubaPro R295 Octo and a two gauge console (pressure and depth).
The MaxDepth gauge is one of the most dependable instruments around for divers who don't feel they need the advanced features of a Personal Dive Computer.
Easy to read in shallow depths
OceanGlo® luminescent gauge face absorbs light and glows approximately 7 times faster and longer than conventional glow-in-the-dark materials
200′ maximum depth reading
Automatic maximum depth indicator
---
Bouyancy Compensator: Travelight by Cressi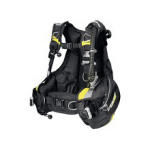 This jacket has been specifically designed for those who travel by plane as it is the result of painstaking research on the most suitable materials for reducing weight to a minimum.
The back is soft and padded and has a rear rubber area with a strong grip and a double strap to safely lock the tank in place.
Weighs 5.6 lbs (size large) with integrated Lock Aid weight system.
---
Bouyancy Compensator: Rover Pro w/MRS Plus by Mares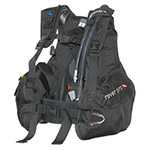 A jacket for the diver who wants to keep it simple, the Rover Pro w/MRS Plus (integrated weight system) BCs feature the same quality workmanship, comfort and fit that you expect from Mares.
Integrated backpack with carrying handle and easy to adjust quick release shoulder adjustments.
---
Bouyancy Compensator: Rebel Youth BC by Subgear and Rover Pro w/MRS Plus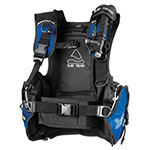 Designed with generous strap adjustments, either youth BC is a fully-functional BC sized specifically for the young divers of the ocean and are weight integrated.
---
Personal Dive Computer: VEO 1.0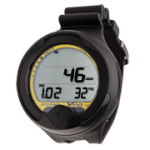 In Wrist Mount only
With all the tech and performance features serious divers seek and Oceanic's trademark ease-of-use. Air, and Nitrox Modes. Audible alarm and Automatic Safety Stop Prompt.