Recreational Sidemount Diver Program in Denver
Why take this course?
No longer a tool used only by cave diving explorers to squeeze through tiny restrictions, sidemount diving offers benefits and freedom to all divers alike!
With sidemount diving, the cylinders move from your back to your side. Transportation of cylinders topside is then much easier, which may be donned before or after entering the water, eliminating problems of carrying heavy loads in or out. Redundant gas supply increases bottom time and adds an extra level of safety to the dive, essentially doubling your dive time. Sidemount diving provides added stability with the cylinders on the side of the body, and it is an alternative way to streamline in the water, easier to "trim out," and the diver has the ability to monitor all their equipment because it's right in front of you. Additionally, sidemount is a great configuration for traveling divers, as the gear is often capable of fitting into a small backpack!
Use of a single sidemounted cylinder is also an option, which offers all of the advantages of easier transportation of cylinders, the ability to enter the water without having to carry a heavy cylinder, and equipment monitoring. Or, a diver could use two smaller cylinders for the advantages of increased bottom time, redundant gas supplies, and added trim and stability.
With a properly rigged sidemount system, your center of gravity is changed, and your cylinders almost feel as though they are not even there!
If you have plans to take your sidemount diving even further into technical decompression diving, overhead environments, or places where a twinset in not suitable, A-1 Scuba also offers Extended Range Sidemount, allowing you to carry up to six total cylinders at a time.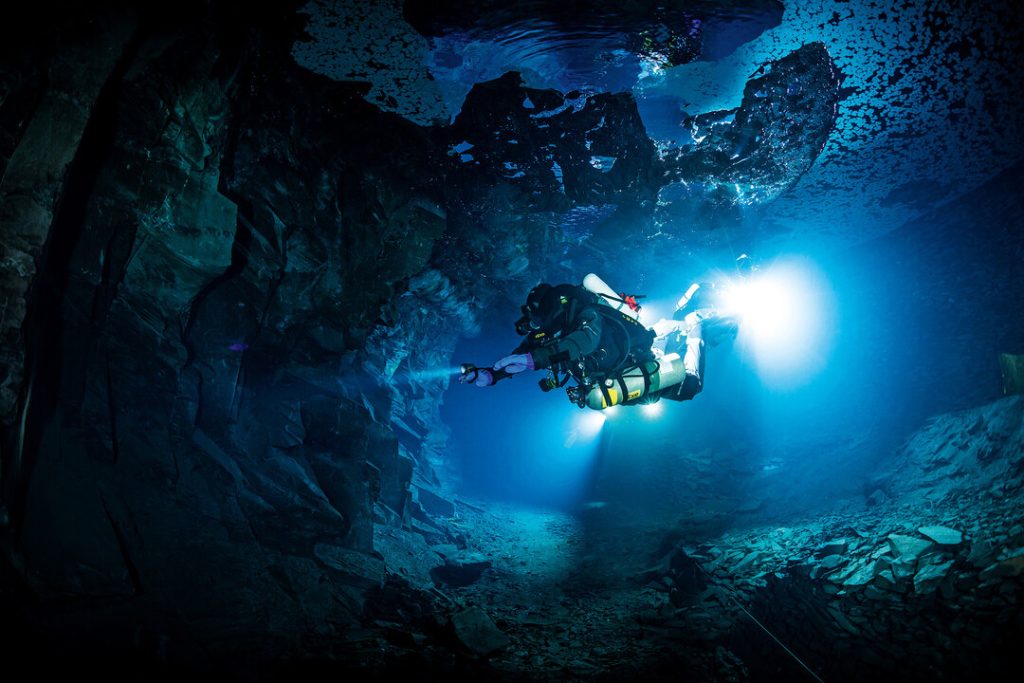 Course Fee $425
If you are already a Recreational Sidemount Diver and you wish to upgrade to Extended Range Sidemount Diver, the course fee to upgrade is $200. This can be done either as a stand-alone course or can be integrated with Extended Range courses for an additional fee.
---
Sign Up Now
RECREATIONAL SIDEMOUNT DIVER
Contact us at 303-789-2450 to begin!