Divemaster Course in Denver
---
Cutting Edge Divemaster Course
Are you interested in becoming a diving professional with the skills, knowledge, and experience to lead, supervise and teach others how to be safe and comfortable underwater?  If so, our A-1 Divemaster program is just what you're looking for.
The combination of our highly qualified Instructor Trainer team, SSI educational materials, amazing facility and 60 years of experience teaching thousands of eager divers, will assure you're receiving the very best Divemaster Course there is to offer.   Yes, pretty bold, but our results speak loudly and proudly.
The A-1 Divemaster Course is comprised of two SSI courses:  Dive Guide and the Science of Diving Specialty.  Read on to see all the exciting details about these courses.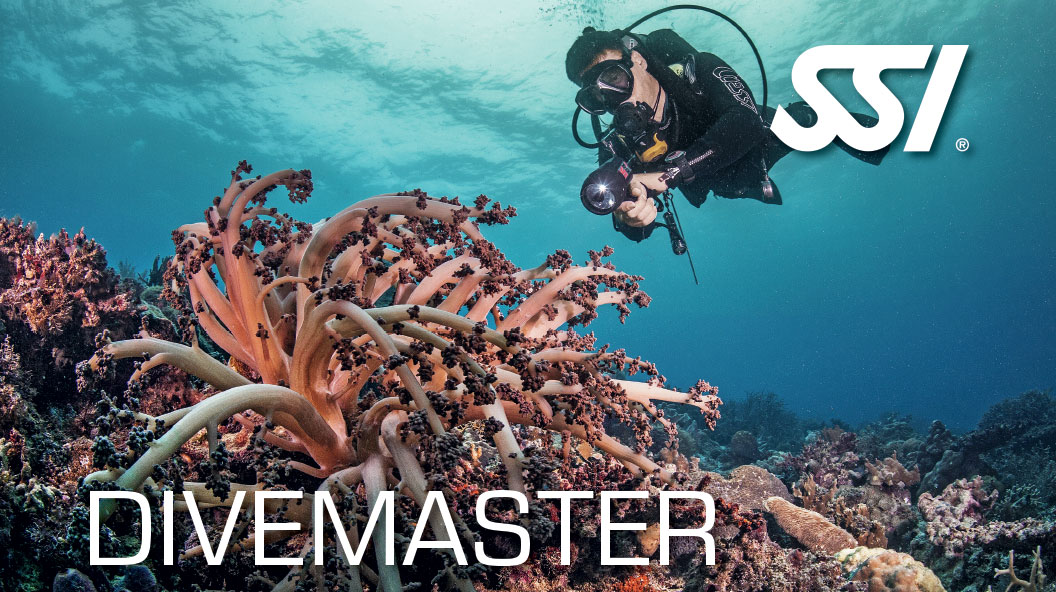 ---
DIVE GUIDE COURSE
During this course, your personal diving skills will be sharpened to near perfection while you learn the techniques of organization and the supervision of student divers before, during, and after the dive.  The combination of thought-provoking active learning sessions, self-study, skills training, stamina exercises, problem-solving techniques, evaluations in our swimming pool and diving at the Aquarium, will prepare you for the leadership level you're striving to attain.  It's a serious course designed for the serious diver.
Prerequisites
What You'll Learn
Certified Divemasters Are Authorized To
Necessary Equipment
Inclusions and Exclusions
---
SCIENCE OF DIVING SPECIALTY COURSE

(FREE with purchase of any course, for a limited time)



Have you ever wondered why colors disappear as you dive deeper or been curious to know what the effects of air and water temperature are on your tank pressure?  Why does a ship float and a rock sink?  How can you learn to relax underwater and extend your diving time?  These, and so many more questions will be answered during this self-study course.
The training provided in the SSI Science of Diving program increases your understanding of these topics and provides you with additional information about decompression theory, and the components of your Total Diving System and various accessories.
Our goal is to improve your knowledge of the aquatic environment and the sport of recreational scuba diving and to ensure that you enjoy every aspect of your diving experience.
Prerequisites
What You'll Learn
Inclusions
---
Orientation Dates
Orientation May 27th @ 6pm 

(call to attend the no-obligation orientation)



Orientation – End of September
Orientation – Mid-November
PLEASE NOTE:  NO fee is required to attend the orientation but you must call (303) 789-2450 and ask the Education Department to register you for the orientation.   It includes an overview of the course, Q&A  and discussion of the course schedule.

---
Course Fee –

For a limited time $655

   Regular price $745  Special (Dive Guide and Science of Diving)
Gain the skills, knowledge and experience to lead, supervise and teach others how to be safe and comfortable underwater.
REFUND POLICY
Once you begin using the e-Kits there is no refund

Should you cancel or transfer FOR ANY REASON less than 48 hours before the starting date of the course, all course fees will be forfeited
Should you transfer less than seven days but more than 48 hours before the starting date of the class, there will be a $75 transfer/cancellation fee