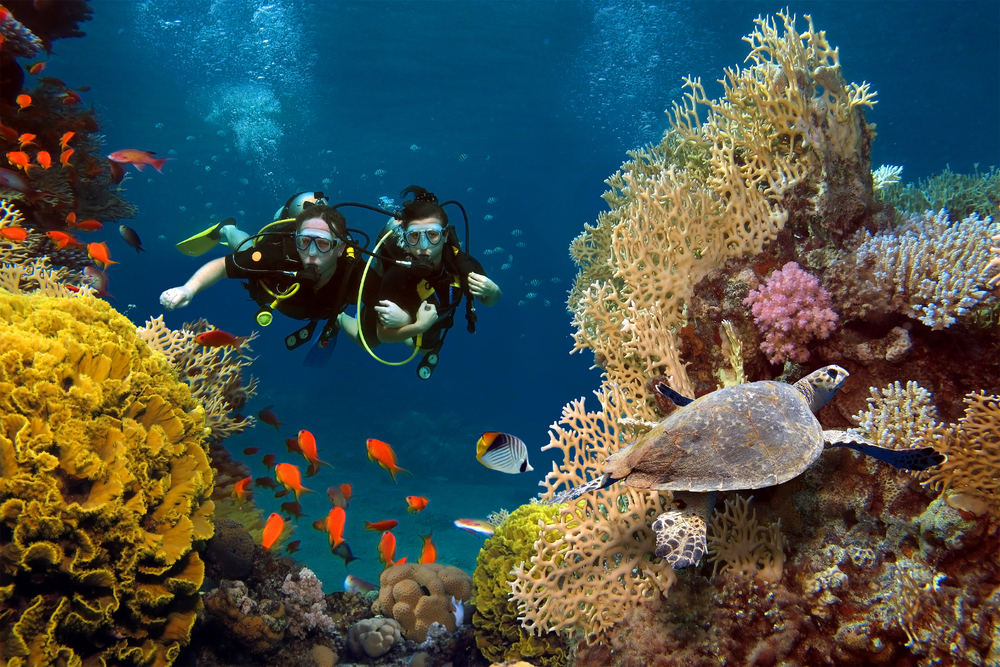 Bonaire is one of the most beautiful scuba diving spots in the world, and there is plenty to see during your visit. Luckily, our scuba shop in Denver can accommodate you and take you out to enjoy a relaxing and adventurous time. Here are our top five secrets to a perfect dive in Bonaire.
Dive at the Full Moon
When diving at night, you often need to bring lights along with you so that you can see the marine life. However, when there is a full moon, you won't have to worry about light, as the moon will provide all you need. While you are under, don't forget to turn your eyes upward. The full moon shining down through the water is truly a spectacular sight. That said, it is still great to have a dive light along with you to see the true colors that you lose the further down you travel.
Visit Late in the Year
Diving in Bonaire is great during just about any time of the year, but diving in October and November will give you the chance to see something you can't at any other time. During this period, hundreds of different species of coral release thousands of eggs and sperm, all at precisely the same time. This only happens once a year, so you have to be in the right place at the right time to witness this wonder.
Watch Out for Loggerhead Turtles
Loggerhead turtles are among the largest species of turtle in the world and can reach lengths of up to 4 feet. There are many different species of sea turtle in Bonaire, but none are quite as incredible to see as the loggerhead. To have the best chance of seeing them, dive between May and July, particularly in the mornings.
Take Note of the Currents
The currents in Bonaire can be quite strong and can carry you quite a way down the shore, so be sure to determine which way the current is flowing before you start your dive. Travel into the current during the first half of your dive and with it on the way back. This will ensure that you have the energy and oxygen needed to get back safely.
Don't Miss the Salt Pier
Bonaire's Salt Pier has one of the easiest entry and exit points in the area, but that doesn't mean that the dive itself is any less amazing. You'll have the chance to spot barracuda, parrotfish, snapper, and more between the pier's pylons. The water hovers above 80 degrees Fahrenheit throughout the year.
Join Us in Bonaire
Here at A-1 Scuba, we have planned an incredible dive trip to Bonaire in January 2019, and we would love to have you join us. Get in touch today to learn more about our scuba travel vacations.
Featured image: Anna_G/Shutterstock