DAN CPR & First Aid Instructor
---
Become A CPR & First Aid Instructor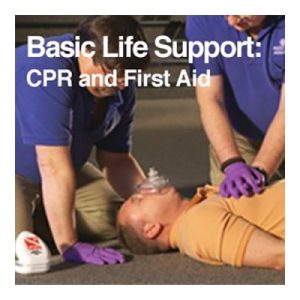 Upon completing this program you will be qualified to teach the DAN Basic Life Support: CPR & First Aid Provider Course.
During the course, you'll learn how to provide role-model demonstrations for each component as well as exhibit a thorough knowledge of the associated course standards.
Course Content
1. Complete DAN Core Online
To access the Core Module Online, go to the DAN America website. Select "Begin the Core Module Online" at the bottom of the page. Proceed through the module, reading the directions, and answering the questions. You may Save and Exit at any time. To return to where you left off, simply follow the link and then select the Login Button on the entrance screen.
Topics Include:
Overview of DAN
Becoming a DAN Instructor
DAN training methodology
Role of a DAN instructor
Ethics, QA, and the use of DAN logos
DAN training programs
General S&P overview
DAN Provider Award
Note: The online Core Module must be completed no more than 60 days prior to the start of the Instructor Qualification Course.
2. DAN Mini Core
The instructor training will address the following topics during the Mini Core segment.
Topics Include:
DAN Training Methodology
Instructor materials
Administrative procedures
Instructor resources
Marketing DAN courses
Good Samaritan laws
Disease transmission
Steps to teach the course
3. Basic Life Support: CPR & First Aid
You'll learn the DAN five-point process used to teach the DAN BLS: CPR & First Aid Provider Course
Course Fee – $350
Includes
All classroom training (one day)
Use of CPR Mannequins, AED Trainer units, splinting and bandaging materials, gloves, and first aid equipment
BLS-FA Student Kit (slate, gloves, DAN oronasal resuscitation mask)
DAN Instructor Application Processing Fee for BLS-FA
Sign Up Now
DAN BLS: CPR & FIRST AID INSTRUCTOR COURSE
Contact us at 303-789-2450 to begin!